Euphoria of Harita Nickel 2023 Olympic Closing Concert
31 October 2023
The official conclusion of the Harita Nickel 2023 Olympics took place during the Closing Ceremony held on Saturday, October 28, 2023, coinciding with the commemoration of the Youth Pledge Day. The Closing Ceremony, which was presented in a music concert at the Nirwana Football Field of PT Trimegah Bangun Persada Tbk (PT TBP), marked the end of the entire series of competitions that had been taking place since September.
Younsel Evand Roos, Operational Director of PT TBP, expressed his gratitude to everyone who supported the successful organization of the Harita Nickel 2023 Olympics. He mentioned that the event successfully strengthened the bond between the business units as a unified part of the Harita Nickel family.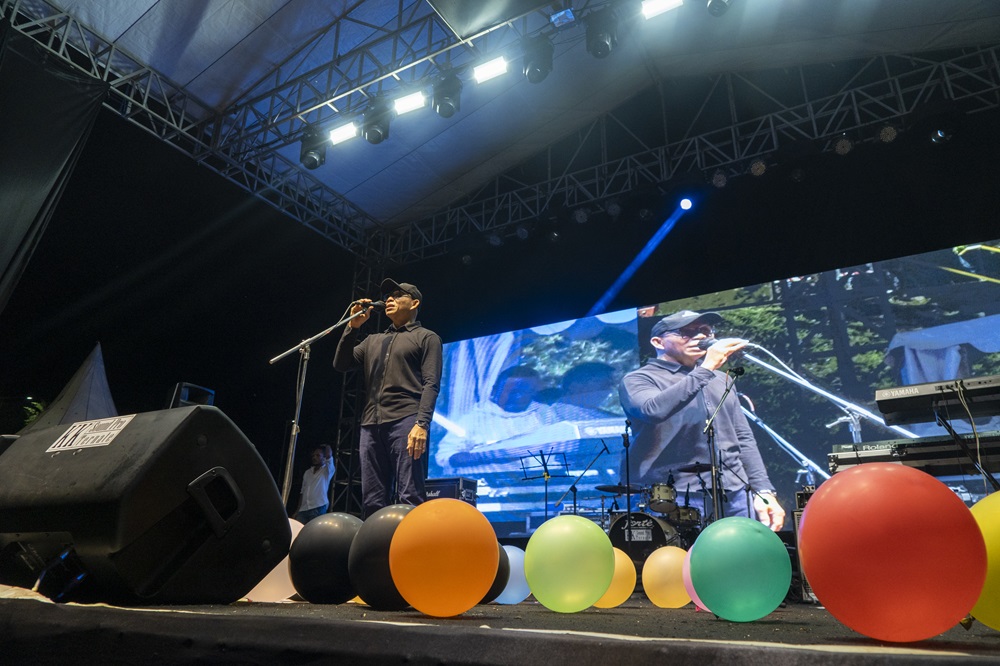 Younsel Evand Roos, Operational Director of PT TBP Tbk, greeting employees attending Harita Nickel's Olympic closing concert at the Nirwana mess soccer field.
"This Olympics proves that although we come from different business units, we are still one Harita. Wherever we are, we always strive to contribute our best with different stories for Harita. This spirit is reflected in the slogan 'One Harita, One Story,'" he said.
In this inaugural Olympics, PT Halmahera Jaya Feronikel (HJF) emerged as the overall champion with a total score of 34 points, closely followed by PT Halmahera Persada Lygend (HPL) with 32 points. Meanwhile, PT TBP and PT Megah Surya Pertiwi (MSP) had to settle for third and fourth place.
Growing love for the company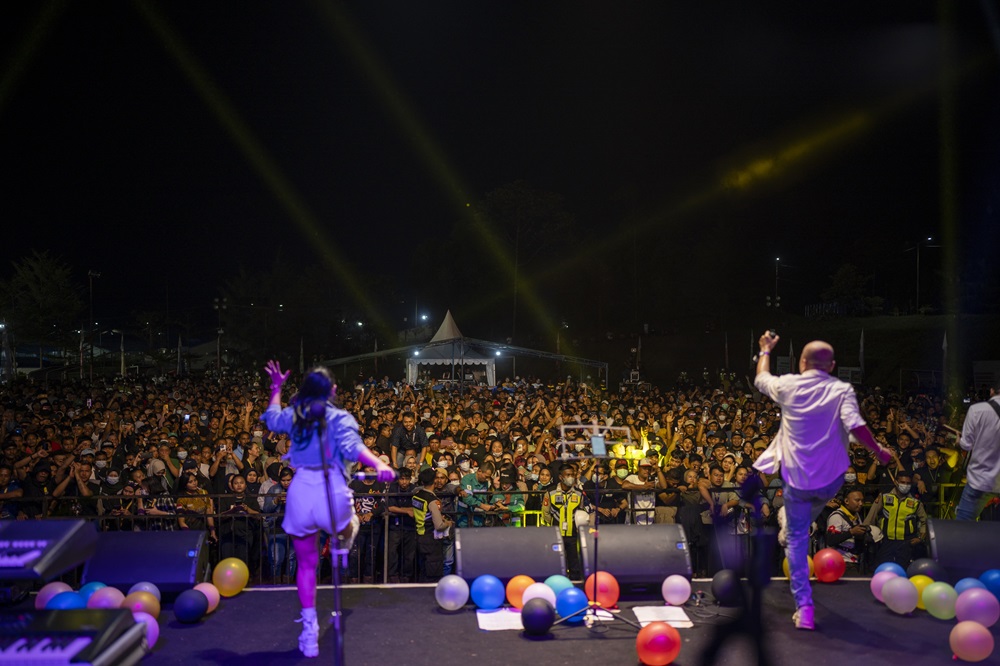 festive atmosphere at the harita nickel olympic closing concert
Catur Prasetyo, one of the winners of the videography competition, expressed his admiration for the organization of the Harita Nickel 2023 Olympics. He noted that the event not only served as a platform to strengthen camaraderie among employees but also succeeded in increasing love for the company.
"In addition to strengthening communication among employees, this event also strengthens the love and pride for the company," he said.
Rexi Mappadang, the winner of the Harita Idol competition, echoed similar sentiments. The golden-voiced Harita member said the Olympics successfully united employees from all business units, including local and international workers.
"This activity demonstrates the company's attention to developing employees' potential in sports and the arts. I have made many new friends and feel closer to colleagues throughout the company," he said.
Harita Olympics will become an annual event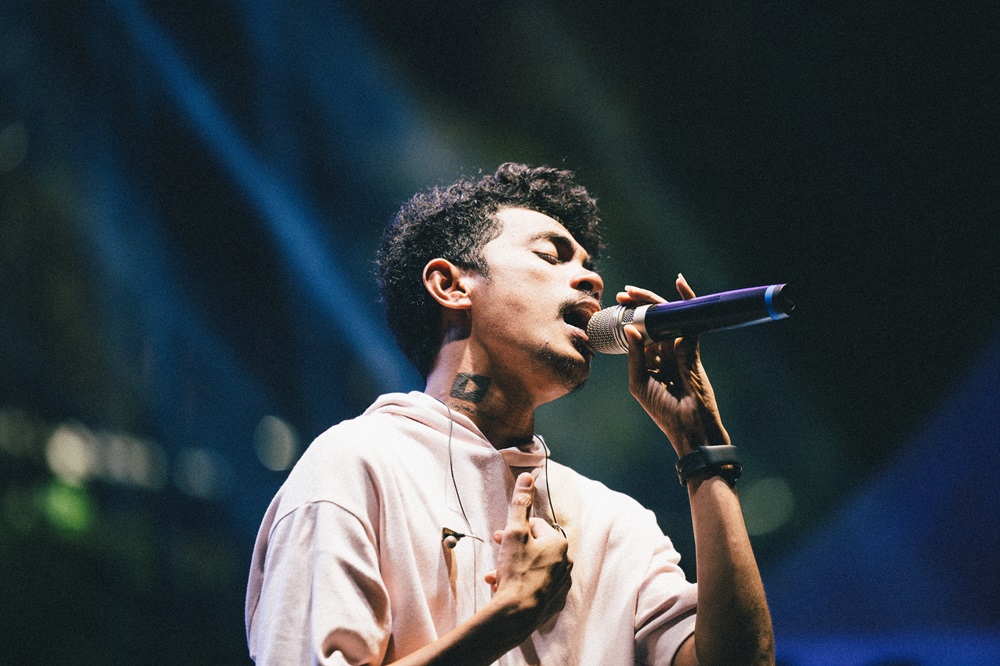 Fresly Nikijuluw, guest star on closing concert of Harita Nickel olympic
The spirit of togetherness reflected in the slogan "One Harita, One Story" resonated once again at the closing concert of the Olympics. The expressions of joy and love overflowed as guest star Fresly Nikijuluw took the stage. At least 1500 Harita members immersed themselves in the familiar melodies. It turned out that the enthusiasm of Harita members for the entire Olympics extended to the company's leadership.
Younsel Evand Roos, representing the Board of Directors that evening, posed a question. "What do you think about having the Olympics again next year and making it an annual event?" he asked from the stage, immediately receiving a resounding "Agreed!" followed by cheers and roars from thousands of Harita members listening below the stage. [IC]