Nickel Resources for Economic and Social Life

TBP realizes that nickel resources that are managed and have additional value contribute to economic development and improve the quality of society. Various nickel-based human activities supporting products, including contributions to the government's strategic plan to create an electric vehicle development ecosystem, become more meaningful when we implement responsible and long-term environmental, social, and governance (ESG) practices.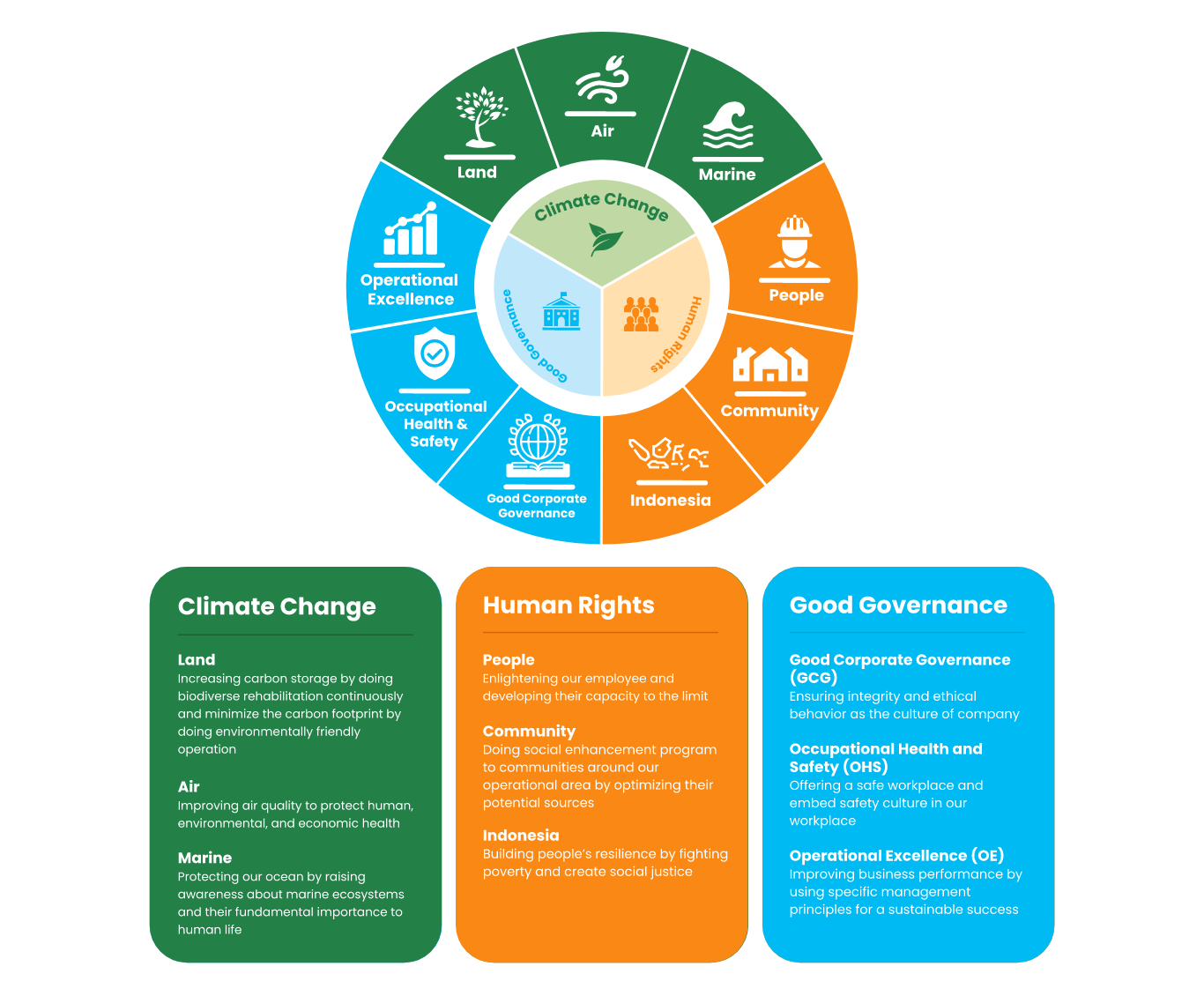 All sustainability framework initiatives are implemented into a 5-year road map. In 2022, we will be focusing on compliance, namely increasing the understanding of all stakeholders and aligning company policies with sustainable company governance.

In 2024 we will be focusing on strategy, namely integrating initiative Environmental, Social & Governance (ESG) with business strategies, internalizing ESG policies at every level of the business processes, and collaborating on company governance referring to national and global standards. Furthermore, in 2025 with an integrated target, the company will be building strategic partnerships with an investment approach and company operational excellence for gaining social and environmental impacts.